Last week, I ordered this dress online from J.Crew Factory: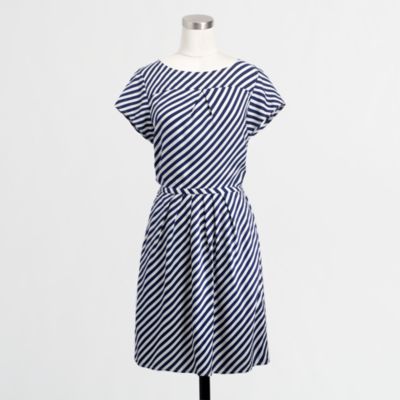 Graduation dress #1 #raisehigh
And it came in the mail yesterday! :)
When I opened the package, I pulled out my dress, and... an extra shirt (?) that I had definitely not ordered. I called the J.Crew Factory customer service line to ask them how I should go about returning the shirt. The nice lady gave me my instructions, and then I told her I'd noticed the dress was actually cheaper online today than it was when I bought it last week. She said they normally
wouldn't
do this, but said since I was honest and called to return the extra shirt, she would put a credit back to my credit card!! This means that (including shipping), I will end up paying $30 for my dress!! :) Happy day!!
Moral of the story: It pays to be honest. (Sometimes literally.)